How?
To Make a Web Site
WPTS, fixing & preventing web pages that suck.
Resource Center Web Rescources. Links to check out.
basic website structure help posts and help aobut basic web site structure.
- Basic HTML -
w3schools.com The basics of HTML tutorial.

HTML Guide View or download this tiny Basic guide to HTML tags, Quite Helpful!
A Beginner's Guide to writing HTML code. (This is a site)
HTML interactive tutorial.
NCSA's Beginner's Guide to HTML (very nice site)
HTML for beginners The basics to common HTML that everyone should know in an informative outline format.
- HTML Generators -

An easy DOS based page generator & editor for the beginner HTML writer who uses DOS. (download FREE from this site) automatically writes your code for you!

Web Genes is an online genealogy web page generator with a professional look. Use on your family web site so visitors can submit their family info on a formatted HTML web page.
Pop-up Gen A very fast & FREE Javascript based HTML Code Generator, Enter your information and this little program sets up your tag code for you to cut and paste Quickly!

Free Site Templates JimTools has over 100 free online tools for you to use.
- Basic Javascript -
Beginners Guide guide to Javascript.
Javascripts made easy...(sample code to cut & paste)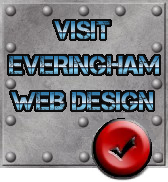 Reference A reference guide from ZDNet.
- OTHER Basic Design HELP -

Kim Komando (basic computer help)
GUYS!..you'll want to visit Kim's site just to see her picture! (I listen to her radio show regularly)...but my-my..I never realized computer geeks looked like this!...seriously, this is a good place for solid, basic computer help.
IT Hare Learn about programming languages and which are best to know. Tons of great advice.